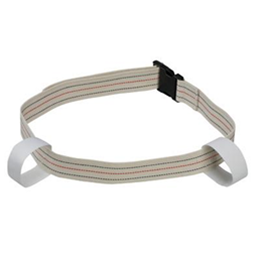 *Safe/Easy Way to Transfer/Prevent Falls*Helps Reduce Caregiver Back Injuries*Quick Release Hard Plastic Buckle Allows Easy Handling*Dim: 52"x2"*Color: Stripes View more
*Safe/Easy Way to Transfer/Prevent Falls
*Helps Reduce Caregiver Back Injuries
*Quick Release Hard Plastic Buckle Allows Easy Handling
*Dim: 52"x2"
*Color: Stripes

Available in 72"

Designed to help provide safe transfer, support and stability.
Adjustable for a custom fit.
Cotton hand holds offer a variety of holding positions.
Features secure, snap-to-close plastic buckle.


Adjustable length
Cotton hand holds
Snap-to-close plastic buckle.
Made of heavy-duty 2" cotton webbing with 50" length.
Machine washable.