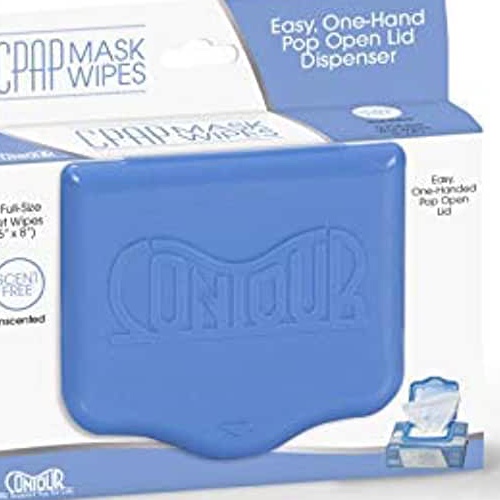 Contour Cpap Mask Cleaning Wipes Easy Dispenser Unscented 72 Wipes View more
Easy to use for travel – each soft container includes 72 cleaning wipes, that are 5 x 8 inches. The soft packaging is durable enough for travel and lightweight (weighs approx. 10 ounces).
Removes germs resulting in less leaks and mask shifting – with a clean CPAP mask, users will experience less mask shifting throughout the night. Our CPAP wipes will give you a cleaner sleeping mask and better sleep.